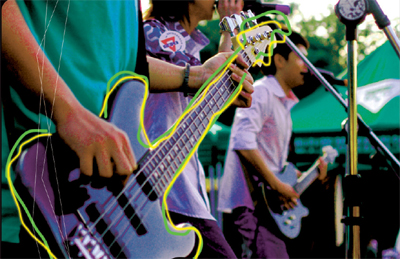 Local bands are invited to create an account for themselves and post their gigs, if they're not already posted by the venue.
Features coming online for bands:
Band Page, with images, links and other fun stuff.

Picture library. Upload up to 10mb of images of band shots, such as gigs, etc. Some photos will be pulled into a random Flash image gallery on the homepage of the website

MP3 Uploads! Yes, you can upload your songes (up to five of them), which will automatically play on the homepage in a Flash MP3 player. All the songs on the server will be pulled into a random play order, right on the homepage.

Access to the whole HampMusic.com website, and the CALENDAR -- The only place in Western Mass that will list All the bands, All the venues, All the time.

Don't forget to check out the mobile-enabled version of the website, at HampMusic.mobi -- pull us up on your phone when you're bar-hopping or just out on the town.
HampMusic.com